THE CULVERT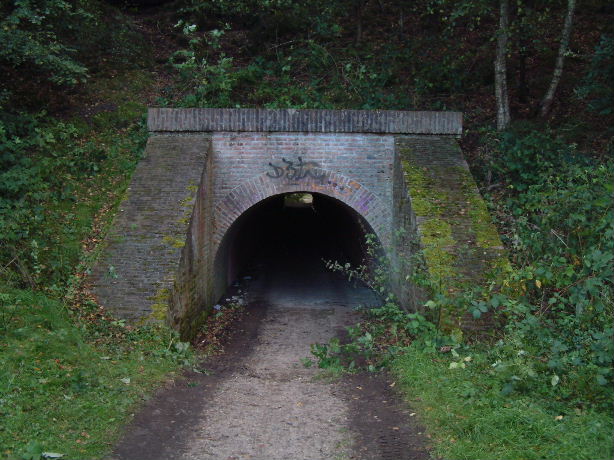 WOLFHEZE, ARNHEM 1944
The culvert was a small brick-built cutting under the Arnhem railway line near Wolfheze. It was the close to the scene of the ambush of men from 1st Airborne Recce by the SS Krafft Battalion on 17th September 1944 and overlooks the ground where Captain Lionel Queripel won the Victoria Cross on the 19th.
It was used by elements of 4th Parachute Brigade to withdraw from the position north of the railway line on 19th/20th September 1944. Most of the wheeled transport was taken to the railway crossing in Wolfheze, and some even tried to drive up the steep embankments. However, it was found the Culvert could be used by jeeps if some air was let out of the tires. Once on the other side the men could proceed to the Oosterbeek area.
For some years it was speculated that this event was among the many rumors surround the Arnhem operations, but it was proved possible in the 1990s by using wartime jeeps which all made it through the Culvert - an event that has been repeated many times since.
The Culvert is found by taking an unmade road - Johannahoeveweg - which is just off the Wolfhezerweg north of the main railway crossing in Wolfheze. The road is okay in most weather for cars, but not for anything larger. It is about 500m from the main road. You can park your vehicle on a grass verge opposite.
ŠPaul Reed 2005